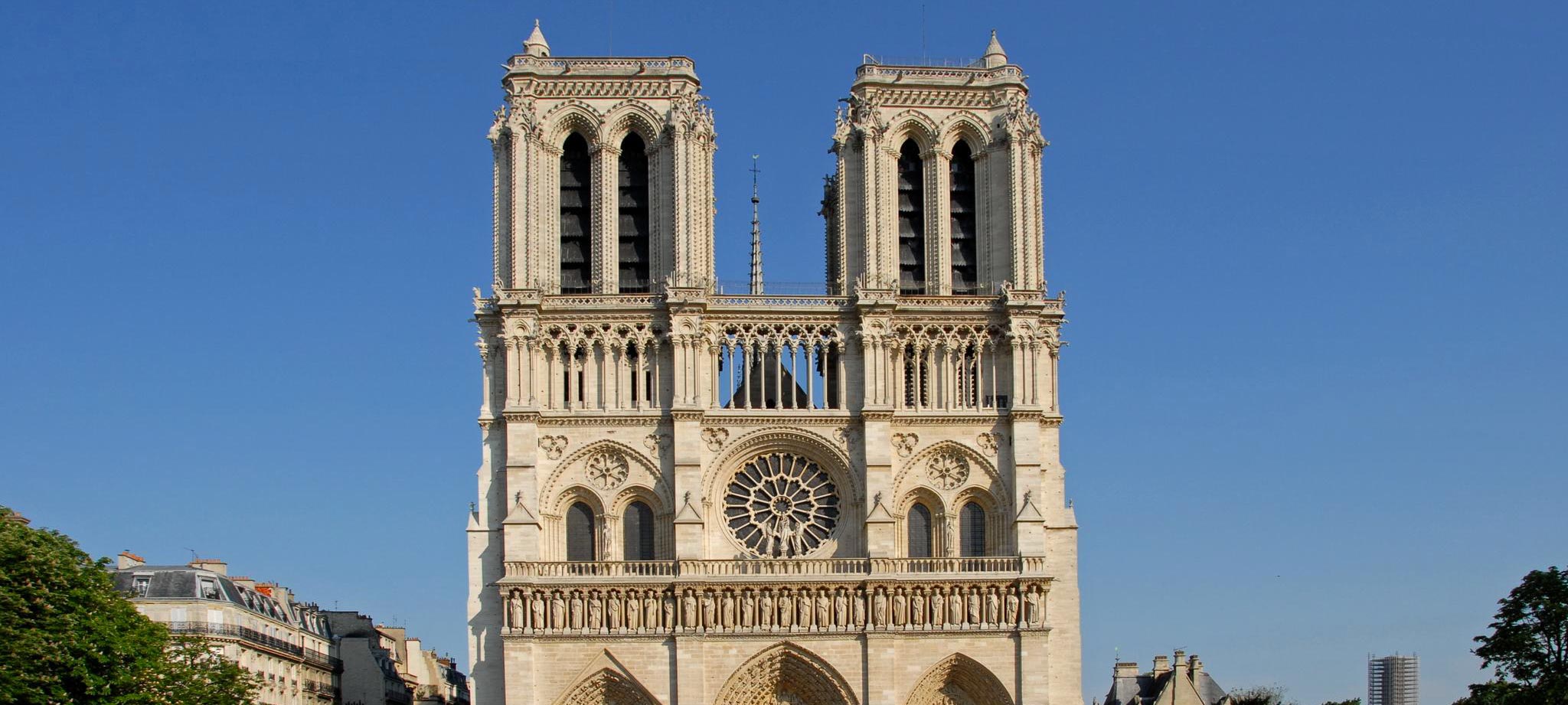 Let's discover the origins of Paris together from its first church, Notre Dame.
2h - 35€/person
7/7d
2h
Per person:

35€
---
The Île de la Cité is the cradle of Paris, here, in fact, the city was born 2000 years ago, when the Celtic people of Parisi decided to settle on this island in the middle of the Seine. Not all visitors realize this, but, indeed, as the word suggests, the Île de la Cité is an island. The largest of the two that are in the city (the other is the nearby Île Saint-Louis) and also the most important, is the center of Paris in a physical and figurative sense and this "navel" is officially tracked on the ground by the Km 0: a wind rose engraved in the center of a bronze medallion indicating the city center and which is also the reference point used to calculate all the French road distances.
During this tour we will visit the Notre-Dame Cathedral, a true protagonist of the Île de la Cité, we will investigate the wonders of a Gothic site: buttresses, flying buttresses, stained glass windows, bells and gargoyles. Quasimodo and Esmeralda, the well-known literary figures of Notre-Dame de Paris by Victor Hugo, will accompany our visit.
We will take a trip to the historic Flower Market, from where we will see the Saint-Jacques Tour in the distance, the historic departure point for pilgrims to Santiago. In Gothic style we will occupy the Sainte-Chapelle, the treasure chest of Louis IX. While, the adjoining Palace of Justice will help us take a step back to Roman Paris (Lutezia) and, from Julius Caesar to Hitler, we will retrace centuries of struggles for power and occupation. We will adjust our stopwatches in front of the oldest public clock in the city, before revealing the Conciergerie's sinister fame: an ancient prison of the king's palace and later the antechamber of the guillotine during the French Revolution.
A walk along the promenade to Pont Neuf, the oldest bridge in Paris, to deepen the history of the city: Franks, Merovingians, Charlemagne, Capetians, Valois, Joan of Arc and Philip the Fair will be our companions of adventures. We will arrive at the extreme tip of the island to talk about Templars, bonfires and curses. Are you already tired? No! "Paris is well worth a mass", said Henry IV, a long walk will also be good! About Henry IV, we will try to understand together why this king was murdered and in front of the church of Saint-Germain-l'Auxerrois we will reveal the intrigues of Catherine de Medici, probable pilot of the Massacre of Saint Bartholomew who dyed red the wedding of the then future king.
Highlights
Visit to Notre-Dame Cathedral (towers not included)
Market of flowers
Sainte-Chapelle (external view)
Justice Palace (external view)
Conciergerie (external view)
Tour de l'Horloge (external view)
Pont Neuf
Île des Juifs
Meeting point
Outside the main central door of Notre Dame Cathedral
WHAT'S INCLUDED
Guided private tour with an expert official guide
ACCESSIBILITY
This tour is also accessible by wheelchair